Showroom Gallery has been updated!
Image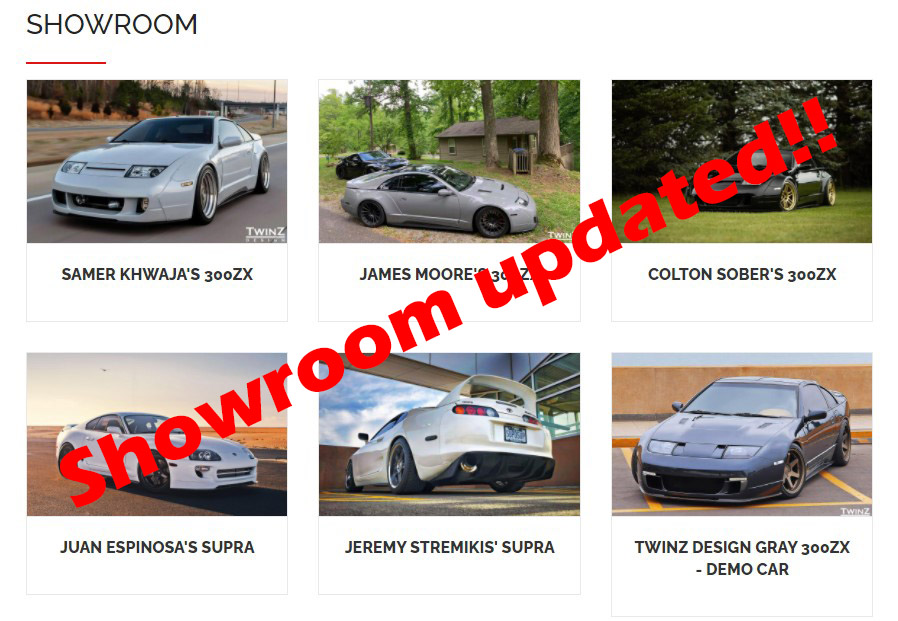 Our Showroom is not only a place to see and download hi-res pics of the cars we feature there, but it's also a great tool to find detailed info on the parts installed on them, where you can navigate through the listings and learn more about our products to make your purchase if desired!

We just added most of our demo cars and a few customer cars. We plan to keep adding more pics and cars in the future!
Here are a few tips to help you navigate on our Showroom Gallery: